Medlinks Puerto Rico was founded to bridge the gap between quality medical care in Puerto Rico and the international patient. Puerto Rico is home to several of the world's leading hospitals and clinics. Our hospitals are accredited by The Joint Commission (TJC), an independent, not-for-profit organization that accredits and certifies nearly 21,000 health care organizations and programs in the United States. Our clinics are accredited by the Accreditation Association for Ambulatory Health Care (AAAHC), a private, not-for-profit organization that accredits more than 6,000 organizations in a wide variety of ambulatory health care services. Our network physicians are duly certified and adhere to the same standards of care practiced in the United States. Nonetheless, the cost of medical and dental services is 40-60% lower than in the continental United States, making the island a leading destination for patients. We facilitate access for international patients to top specialists and hospitals that have been thoroughly vetted for their proficiency, facilities, and experience, taking into careful consideration the specific requests of the patient. Services available through our network providers include a variety of procedures and therapies in Nuclear Medicine, Radiology, Neurology, Neuroimaging, Oncology, Radiation Oncology, Pain Management, Surgery (plastic, bariatric, and others), Podiatry, Orthopedics, Ophthalmology, Dentistry, Psychology, and Alternative Therapies. We furthermore ensure the destinations are client-friendly, and we can offer you sightseeing options for your enjoyment during your visit (subject to your medical condition and approval from your treatment doctor). As a full-fledged health and wellness agency, we manage the end-to-end requirements of the patient from doctor/ hospital appointments to travel, accommodation, and all related logistics.
Liza Torres, Founder and President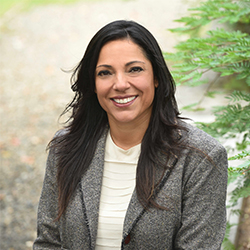 Liza Torres is a certified medical tourism professional and licensed public relations specialist with extensive experience in the healthcare industry, as a facilitator between physicians, insurers and patients. What distinguishes her as a facilitator in the medical travel industry is her attention to details and the personalized service she offers to patients and physicians. She has a deep understanding of patient and physician expectations and excels at handling even the minutest details. Her years of experience have given her an intuitive ability to assess and prepare for challenges that may occur in the medical travel process.
For the past 5 years she has coordinated travel and accommodations for numerous patients seeking Nuclear Medicine and Radiological Services. With an ever growing list of satisfied clients, came the recurring requests to expand the services, which is a testament to patients' trust in her. Medlinks PR was founded to build on this trust and expand the service offerings – both in the number and types of procedures available as well as ancillary services provided such as travel, accommodation and tour planning.
With Medlinks PR, she envisions to make her valuable services available to a much larger global audience.
To contact Liza Torres, please email her at torresliza@medlinkspr.com or Call/WhatsApp her at 787-366-1222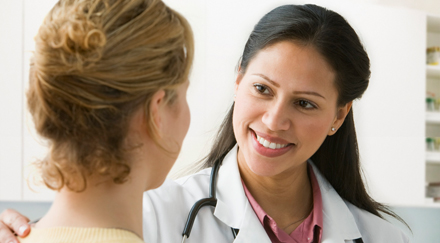 U.S Certified and Board Certified Specialists
Accredited Hospitals
Multiple Specialty Services
40-60% Savings
Medical Travel & Logistics